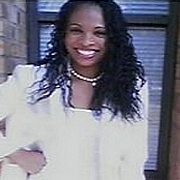 CAROLINA COMMUNITY INTERVENTION PROGRAM | YOUTH MINISTRIES | CHARLOTTE INTERVENTION PROGRAM | CHARLOTTE GED PREPARATION | STEPHONEY CARR MINISTER | CCIP | CHARLOTTE NON PROFIT ORGANIZATIONS | FAITH COVENANT COG | CHARLOTTE NON-PROFIT ORGANIZATIONS
The Carolina Community Intervention Program (CCIP) has been a non profit organization since 2003. We have been working to enhance and improve the quality of life in the Carolinas by providing services to disenfranchised individuals.
CCIP wants to provide these services to such individuals from all areas of society including: ex-offenders, unwed mothers, high school drop outs, the homeless as well as the general public who are in need.
"Positively Empowering Lives for Social & Economic Change..."
Our services include, but are not limited to:
GED Assistance
Social Services
Transitional Housing (Coming Soon!)

Bus Passes
Resume Writing
Job Referral
Job Placement
__________________________________________________________________
Our Mission
**Carolina Community Intervention Program is looking to assist individuals who have suffered from circumstances that have affected their lives and looking to improve their quality of life going forward**
In the future, CCIP will offer on site emergency child care services with complete playground and children's park for all applicants in need. We will also provide hot meals served daily to unwed mothers and teen runaways.
We are also working to make CCIP services and applications accessible via the internet for greater convenience to those in need. WE further envision a complete education facility and the development of a Leadership Training Academy.
My Non Profit organization CCIP was birth out of a personal crisis 2 years ago with a beloved family member. I realized that many of our youths were making the same mistakes & that there was an entire generation that were being systematically deceived & discarded by the enemy. They hopelessly wander the streets daily. They seem to have no goals, no aim, no ideals and as much as I had tried, my family member had become one of "them".
I was determined to not let him become a statistic. I began helping him to get his record clean, holding him accountable to change his behavior & petitioning prayer groups to cover him in prayer. I went to companies & spoke to them on his behalf explaining his "situation". Now he is back in school and already has a position waiting for him (by the grace of God). I realized that it was so easy to do this for him, but why wasn't someone doing this for everyone's child & I realized, to borrow a phrase from my good friend & brother,
"If Not Me, Who?"
...and so CCIP was born.
With the help of my friend, Kevin Martin - Lake Norman | Charlotte Realtor and owner of 389Listing, Inc., we are working to get the word out about my organization so people will know about us and where they can go for help.
If you are someone in need of help, please Contact Me.
Carolina Community Intervention Program
Stephoney Carr - Founder of CCIP
1148 N. Sharon Amity Rd. Charlotte, NC 28211
704-777-8663
Email: stephoneycarr@carolinaintervention.com
GED Assistance | Social Services | Transitional Housing | Bus Passes | Resume Writing | Job Referral | Job Placement
Stephoney Carr, Minister | CCIP | Charlotte, NC
Affiliated Websites
Charlotte Intervention Program | Stephoney Carr - CCIP Founder | Carolina Intervention Programs | CCIP Idlewild Eagles | Charlotte Non-Profit Organization
MSN.com | Yahoo.com | Google.com