PASSPORT TO LAKE NORMAN/CHARLOTTE, NC
MARTIN REAL ESTATE TEAM & McLEAN MORTGAGE CORPORATION | REALTORS & LENDERS
PASSPORT to LAKE NORMAN/CHARLOTTE, NC
Passport to Charlotte, NC is a provider of exclusive discounts to Charlotte"s best! Discounts include Fine Dining Restaurants, Local Pubs, Entertainment, Shopping, Spa Packages, Museums, NASCAR Hall of Fame Savings, Boat and Fishing tours and more!

We also specialize in new comers to Charlotte, NC Real Estate for Sale and surrounding areas including Lake Norman Real Estate. Included in our package is free lawn mowing when you move in! Free house cleaning! Free month of trash service! $100 off your moving truck! $50 off carpet cleaning! $50 off home inspections! Exclusive Mortgage financing packages with a Free Appraisal, Home Warranty and more! The total savings is well over $10,000! Simply complete the order form below and you will receive a version you can download and use. Enter promo code "MRET" for an extra bonus included in your Home Closing!
Welcome to Charlotte, NC Homes!
New Possibilities
Passport to Charlotte offers outstanding discounts and free items to our members. Our business partners offer these discounts to new comers to the Charlotte/Lake Norman Homes Area through our company in hopes to earn additional business from members in the future because of your first experience.
Become a Partner
Passport to Charlotte partners with 'local' businesses to the surrounding Charlotte area. Your business must be locally owned and unique to the Queen City to participate. Our primary focus is people moving to the Charlotte Area looking to experience your business for the first time. If you are interested in information on becoming a partner Click Here.
Passport to Charlotte was designed for newcomers visiting or moving to the Charlotte area. We are the #1 relocation discount site in Charlotte. Our discounts and free offers are primarily focused on "locally owned" businesses in the surrounding Charlotte area.
These discounts are provided by our partners to allow newcomers to the area to experience there unique business in hopes that our members return again and again!
The Passport is great for people moving into the Charlotte and surrounding areas as approximately 60% of the package is focused on offers that include:
FREE LAWN CARE WHEN YOU MOVE IN
FREE TRASH SERVICE THE FIRST MONTH
$50 CERTIFICATE TO HAVE YOUR NEW HOME CLEANED
CERTIFICATE FOR CARPET CLEANINGS
FREE POOL CLEANING
$50 OFF YOUR HOME INSPECTION
FREE APPRAISAL ON YOUR MORTGAGE FINANCING
FREE HOME WARRENTY
$50 CERTIFICATE FOR COMPUTER INSTALLATION AND SET UP
$100 CERTIFICATE FOR AUDIO SET UP
$100 OFF ON MOVING TRUCK
AND MUCH MORE!!!
The remaining 40% of coupons and certificates offer:
UNIQUE DINING CERTIFICATES AND DISCOUNTS
ENTERTAINMENT/ NIGHTLIFE PASSES AND CERTIFICATES
NASCAR HALL OF FAME
MANY LOCAL MUSEUMS & TOURS
Simply complete the order form and enter your promo code ("MRET") for an extra Closing benefit!!
McLEAN MORTGAGE CORPORATION in CHARLOTTE, NC

Sales Line - 704.900.1619
(Please leave Email Address on Voicemail to best be served)
Charlotte / Lake Norman Neighborhood Values

Search for Lake Norman Real Estate | Charlotte, NC Real Estate
Please enjoy our Quick Search Tool
V.I.P Lake Norman Home Buyers Program
(click to find out more)
Keep Scrolling Down for MORE information
Lake Norman Waterfront Homes for Sale – Listings
The Peninsula | The Point | Captains Point | Sailview | The Harbour at The Pointe | Crown Harbor | Governors Island | Pebble Bay | Northview Harbour
Lake Norman Waterfront Condos for Sale – Listing
Davidson Landing | Admirals Quarters | Vineyard Point | Kings Pointe | Spinnaker Reach | Pier 33 | Windward
Cornelius, NC Homes for Sale – Listings
Oakhurst Homes | Heritage Green | Caldwell Station Homes | Westmoreland | Robbins Park | Weatherstone | Blue Stone Harbor | Preston at The Lake
Cornelius, NC Waterfront Homes for Sale – Listings
Sterling Point | Heron Harbor | 100 Norman Place | Bahia Bay | Diane Shores | Norman Shores | Pointe Regatta | Mountain View Beach | Patricks Purchase
Huntersville, NC Homes for Sale – Listings
Northstone | The Hamptons | Vermillion Homes | Macaulay | Wynfield | Wynfield Creek | Wynfield Forest | Cedarfield | Latta Springs | Monteith Park Homes | Monteith Place | Skybrook
Davidson, NC Homes for Sale – Listings
Old Davidson Homes | River Run | The Farm at Riverpointe | Anniston | Davidson Pointe | Summers Walk Homes | Bailey Springs | McConnell | Davidson Springs | Rummeymede
Davidson, NC Condos & Townhomes for Sale – Listings
Emerald Bay | Edgewater | Stone Bluff | Windjammer | Boardwalk at Deer Park | Davidson Bay | Summers Walk Townhomes | Old Davidson Townhomes | Newport | Harbour Place
Mooresville, NC Homes for Sale – Listings
Harbor Cove | Airpark Homes for Sale | Morrison Plantation Homes | Cherry Grove | Curtis Pond | Water Oak | Linwood Farms | Waterlynn Homes | Muirfield | Foxfield | Bennington | Huntington Ridge | The Farms
Mooresville, NC Waterfront Homes for Sale – Listings
Bay Crossing | Queens Cove | Pinnacle Shores | Waterside Landing | Bridgeport | Kings Landing | Templeton Bay | Donaldson Landing | Fernbrook | Southpointe
Denver, NC Homes for Sale – Listings
Westport Homes | Smithstone Homes | Ashley Cove | Westport Peninsula | Eastwind Cove | Kings Grant | Webbs Chapel Cove | Norman Estates | Prospect Hill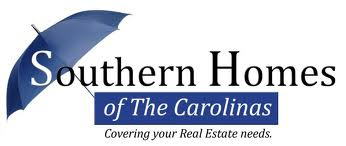 Southern Homes of The Carolinas
Our Team:
Melissa McEachren | Patty Register | John Rhodes | Beth Preston | Kevin Martin
Our Websites:
LakeNormanRealEstateListings.com
MartinRealEstateTeam.com | ExploreLakeNorman.com | ExploreCharlotteHomes.com
Cornelius | Davidson | Mooresville | Sherrills Ford | Denver, NC | Huntersville | Statesville | Troutman
Lake Norman | Charlotte - Neighborhoods / Subdivisions
Social Media:
Twitter: MelSoldHomeLKN | EXPLORE_LKN_RE | LakeNormanWF | PattyRegister | MartinRealEstat
Lake Norman Real Estate Listings on Facebook | Martin Real Estate Team on Facebook