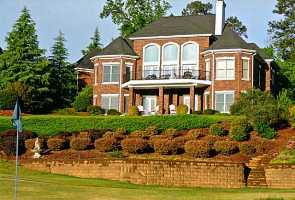 Verdict Ridge Homes for Sale in Denver, NC (click on link to view all Current Listings) Golf Community is part of Denver, NC Real Estate for Sale and just minutes from the new Route 16 that will run straight into the heart of Charlotte.
This Lake Norman Subdivision has a beautiful 18 hole golf course with rolling hills and breathtaking landscape is the perfect backdrop for the homes that line its perimeter.

Amenities include: Community pool, tennis courts, playground area, driving range, 18 hole golf course and a clubhouse.

Sports memberships and social memberships are available. Verdict Ridge is just minutes away from Real Estate for Sale on Lake Norman
See Also: Verdict Ridge Golf Homes for Sale in Denver, NC

Category: Denver, NC Homes for Sale | Denver, NC Subdivisions | Lincoln County, NC Homes for Sale | Lake Norman Golf Homes for Sale.