CONTACT US...or fill in the form below.
LAKE NORMAN HOMES | CHARLOTTE, NC REAL ESTATE AGENT
Martin Real Estate Team of Lake Norman
*Offering Full Buyer Agency & Lake Norman Home Listing Service*

Contact Us:
Sales/Listing Agents at 704-900-1619
Or fill in the form below and email us. We will Call or Email you within 24 hours to see how we can best service you and your needs.

Email Our Sales Team: HERE
Award Winning Team for Southern Homes of The Carolinas 2012 - 2015!!
Top Producer in Transactions and Sales Volume!!!
Our Team:
Melissa McEachren | Jack Beckman | Kevin Martin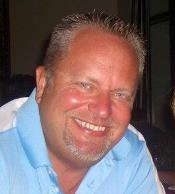 Kevin Martin
TEAM LEADER | INTERNET COOR. (Ext. 100)
V.I.P Lake Norman Home Buyers Program
To get the most up to date Real Estate information in the Lake Norman area, we suggest you view the following websites:
HuntersvilleHomes.com | CorneliusHomes.com | DavidsonHomes.com | DenverNCHomes.com
MooresvilleHomes.com | SherrillsFordHomes.com | TerrellHomes.com | TroutmanHomes.com
ConcordHomes.com | StatesvilleHomes.com | LakeWylieHomes.com
Or...Click on the "O" on the map to view Real Estate in each Town
Click on the Map to Search the Charlotte/Lake Norman MLS
Keep Scrolling for more GREAT information
V.I.P Lake Norman Home Buyers Program
_____________________________________________________________________________________________
Resources
Search for Homes | Lake Norman Luxury Homes | Lake Norman Waterfront Homes | Lake Norman Condos | Lake Norman Land | Listing Lake Norman Homes | Lake Norman Subdivisions
Lake Wylie Real Estate for Sale | Cornelius, NC Homes for Sale | Lake Norman Real Estate Homes | Lake Norman Buyers Agents | Lake Norman Real Estate for Sale | North Carolina Lakes Real Estate Homes | Hilton Head Island Vacation Rentals - Oceanside Villas | Peninsula Living Lake Norman | Mooresville Waterfront Homes for Sale
__________________________________________________________________________________________________
Social Media / Alternate Website
Twitter: LKN_Real_Estate
Martin Real Estate Team - Facebook
Pinterest - Martin Real Estate Team