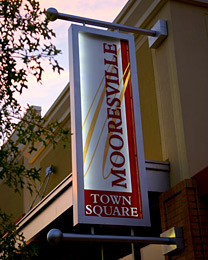 Mooresville, NC Homes for Sale has much to offer those looking for Iredell County, NC Homes for Sale.
The Town and County location is popular due to Lower Taxe rates and Wonderful schools. But one of the greatest things is that it is part of Real Estate for Sale on Lake Norman community.
During your visit here, you can review Lake Norman Waterfront Real Estate, Waterfront Condos, Townhomes and other Real Estate outside of the Lake Norman area if you would prefer to live in the Town of Mooresville due to location or price. Either way, we are going to offer you all that you need.
Mooresville, NC Homes for Sale
| | |
| --- | --- |
| Mooresville Homes for Sale | $175,000 - $200,000 |
| Mooresville Homes for Sale | $200,000 - $250,000 |
| Mooresville Homes for Sale | $250,000 - $275,000 |
| Mooresville Homes for Sale | $275,000 - $300,000 |
| Mooresville Homes for Sale | $300,000 - $325,000 |
| Mooresville Homes for Sale | $325,000 - $350,000 |
| Mooresville Homes for Sale | $350,000 - $400,000 |
| Mooresville Homes for Sale | $400,000 - $450,000 |
| Mooresville Homes for Sale | $450,000 - $500,000 |
| Mooresville Homes for Sale | $500,000 - $600,000 |
| Mooresville Homes for Sale | $600,000 - $675,000 |
| Mooresville Homes for Sale | $675,000 - $750,000 |
| Mooresville Homes for Sale | $750,000 - $850,000 |
| Mooresville Homes for Sale | $850,000 - $1,000,000 |
| Mooresville Homes for Sale | Greater than $1,000,000 |